When it comes to the affordable range only two names come to Oppo and Vivo were each of them is competing with each other to capture the market. By both releasing new phones every month. Where Oppo released theirs under the budget phone. The Vivo also released their middle range budget phone with Vivo Y17. which is made for long battery life and gaming mode which is sure to be loved by many people. So let's see the feature and specification of Vivo Y17.
Processor and RAM Specification
Vivo Y17 is powered by the MediaTek Helio P35 (MT6765) Octa-Core Processor. It has internal storage of 128GB which can be expandable for up to 256GB with the 4GB RAM. It has an operating system of Android 9.0 (Pie). It also has an ultra game mode which helps you to give full gaming experience by cutting the calls and notification. It also has E-Sport mode or Competitor mode which gives the best gaming experience without any lagging.
Camera Specification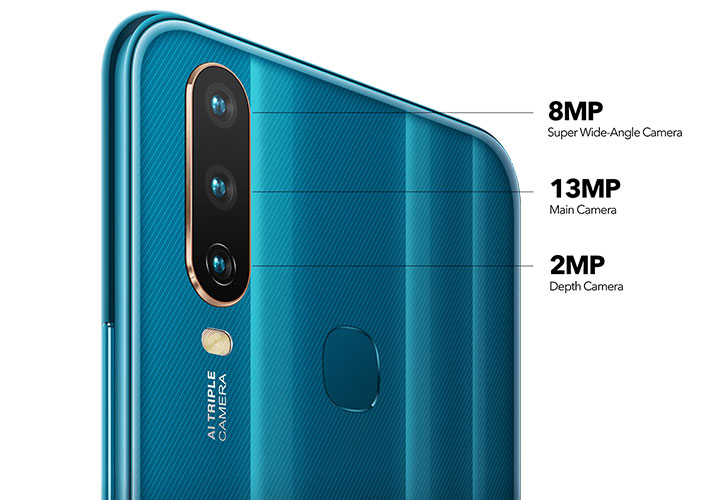 When it comes to camera the Vivo Y17 has AI triple back camera of 13MP + 8MP + 2MP with the aperture of F/2.2 + F/2.2 + F/2.4 with the LED flash. When it comes to front camera it has 20MP of front camera with the aperture of f/2.0. The best Vivo Y17 is that it has AI triple back camera at the middle range price of under rupees 16000 (Rs). which is a very good thing for those who want an AI triple back camera.
Display Specification
The Vivo Y17 as a display size 16.13cm (6.15 inch) of waterdrop display with the screen resolution of 720 x 1544 pixels which is a bit less in my opinion. It also has a display type of LCD which is another disadvantage because most of the phone provides LED display with the with a screen resolution of more than 1080 pixels. It has a display colour of 16.7Million with the resolution type of HD+. Besides all those downfalls when it comes to displaying. The Vivo Y17 as introduce Halo Full View Display which has an aspect ratio of 19:9:0.
Connectivity Specification
Vivo Y17 has connectivity network type of 4G VoLTE, LTE, 4G, 3G, and 2G with the internet connectivity of 4G, 3G, WiFi. It also has pre-installed apps are Vivo Browser, UC Browser and Google Chrome. It also has a USB port (Normal Version) with the Bluetooth Connectivity of Bluetooth version 5.0. It also has 3.5mm of audio jack at the bottom of the phone (as well as a USB port).
Design Specification
When it comes to design the Vivo Y17 comes with the stylish back with the two different colours Mineral Blue and Mystic Purple which is specifically designed with the premium production technique. The colours look very good with the phone (especially Mystic Purple one looks better than the Mineral Blue). It has the product dimension of 76.77mm of width with the height of 159.43mm and the depth of 8.92mm with the total weight of 190.5g which is perfect when it comes to phone weight.
Battery Specification
The Vivo Y17 has a battery life of 5000mAh of battery life. Which very good for a middle-range phone. Because every phone has 5000mAh of battery life in a middle range of smartphone. It also has 18W of Dual-Engine Fast Charging. Which gives you safe and fast charging.
In my option, the Vivo Y17 is a good phone even all those downfalls. It the only phone in middle range budget that features triple back camera and ultra game mode.
If you like this post then you will like our post on   Oppo K3 Note.
Like Our Facebook Page for More Updates   Techmouse India.