We live in a world where two in every three people uses a smartphone. It became a part of our life we can't stop checking our mobile every 5 minutes. Apart from just watching movies, listening to songs and using media, there is something worth you can do at that time.
Here are some mind-bending games which will improve your memory as well as develop it, it will make you think to your maximum potential and will make you use more of it. So get ready here are some of the Brain Training games which you can play anywhere, from travelling to just sitting at home.
How it will help you develop your brain?
Brain-training games help on the ease with which they offer a wealth of puzzles and problems that can be played for hours or merely minutes at a time. Brain-training games sharpen your mind and potentially prevent cognitive diseases like Alzheimer's. It puts pressure on your brain and put neural connection strong. These games can challenge your working memory and mental agility.
Have a look at these Brain Training Games to boost your mind power.
1 Lumosity
Lumosity is a brain training game which is free on Ios and Android device. It is the most popular brain training game with more 60 million-member worldwide. It sharpens your skills of Attention, Flexibility, Memory, Speed, and Problem Solving if you give some of your time to it and play it every day. Just a few minutes a day for 3 brain games — that's all it takes. Every day, you get a fresh workout to keep you challenged. It helps you to be attentive to the right things and make you solve problems faster. No matter what your age, it adapts to your unique strength and weakness.
2 Clevermind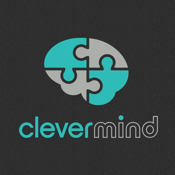 Clevermind is little different from other games, it is specially designed for treating Alzheimer. Clevermind also features social, medical, and dietary tools, all presented in an easy-to-read interface that also has a digital assistant who speaks in a Siri-like voice. Clevermind is available for $1.99 in the iOS App Store
3 Dakim
Dakim is a Brain fitness game which helps you sharpen your brain and improve your memory. It has more than 100 exercise type for brain and 1000 of individual exercise to maximizing effectiveness provide important variation, and keep you engaged. Dakim has also created a version of Dakim BrainFitness specially tailored to the needs, interests, and preferences for adults 70+. It is Clinically proven to significantly improve memory and language abilities, while users strengthen attention, focus, and concentration. It also runs on PC's, Mac's, Ipadsso you don't need to purchase a separate Dakim touch screen appliance.
4 Fit Brains Trainer
The Fit Brains Trainer offers balanced cognitive stimulation across 6 major brain areas, Focus, Memory, Speed, Logic, Visual and Language. It helps to train your brain and improves memory and concentration power. Every minute spent on Fit Brains helps you sharpen your sword. Fit Brains family consists of dozen specialized iOS and Android apps, like Logic Trainer, Cognitive Assessment, and Focus Trainer, as well as the apps for kids, Sparky's Adventures, and a web trainer available on fitbrains.com
You can also compare your results with your friends by using the Fit Brains Index which measures your cognitive performance across six major brain areas. It has more than 7 million users and has been #No 1 education app in over 90 countries with more than 75000 ratings at an average of 4.5 stars worldwide.
5 Brain Metrix
Brain Metrix is a free web service dedicated to Brain Training program. Here you can stretch your brain to its limit and you can test your memory or reflexes or even your brain creativity and improve it and much more. Here you can find some brain fitness workouts that can help your mind process information more quickly, and more efficiently, as well as the ability to perform multiple tasks at the same time. Some simple but effective math problems will push your brain to its limit and achieve greater mind fitness. There are many games like Brain Reflections test, Brain creativity, Memory Test and many more which will help you develop every area of your Brain.
Don't forget to share your views in the comment
If you like this post then you will like our post on   Best Fantasy Games Like Dream11.
Like our Facebook Page for more Brain Game related Blogs   Click Here